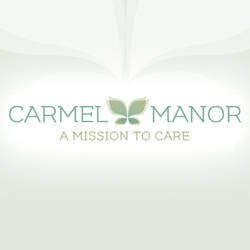 Housekeeping Aide
Sorry, this job has expired.
Fort Thomas, KY
Carmel Manor is now hiring a Housekeeping Aide.

In this position you will perform housekeeping and cleaning activities within well-established guides and assigned areas of Carmel Manor.

• Ability to read, speak and understand English to follow instructions. On the job training will be provided.
• Must be pleasant and courteous to residents and staff.
• Must be in good physical health, and free of any communicable disease.

• Follow cleaning schedule (daily, weekly etc.) as outlined; sweep, mop with wet or dry mop floors of rooms and bathrooms and halls as directed and buff them as needed.
• Strip, wax, and buff all floors on a regular basis as directed.
• Clean assigned areas, furnishings, and fixtures according to established housekeeping procedures. Disinfect when necessary and polish where required.
• Empty, clean, and reline waste baskets.
• Clean bathrooms (Resident, Private, Public) and disinfect all fixtures and walls as directed.
• Wash sinks, tubs, toilets and mirrors and replenish bathroom supplies.
• Clean all horizontal surfaces daily or as required, removing dust and dirt and using disinfectants.
• Perform terminal cleaning duties in resident room, according to established procedure (see Housekeeping Manual) when resident has been discharged, transferred or deceased and prepare room for new occupant.
• Report any hazardous conditions.
• Report supply and equipment needs to supervisor for replenishing.
• Cleans nurses' station, utility rooms, shower rooms, T.V. room and kitchenette daily.
• Keep cleaning cart fully supplied and clean.
• Monitor and adjust environmental concerns such as lighting, temperature, furniture placement, noise, etc.
• Know procedure for fire and safety and participate in fire drills and emergencies as warranted.
• Attend meetings and in-services where appropriate.
• Ability to stand, lift, and walk most of the day.
• Ability to turn, stoop, crouch, and reach in such tasks as high and low cleaning.
• Ability to lift mop buckets for dumping.
• Ability to push and pull mops, dusters, vacuums, and buffing machines.

Fill out your information and click "Apply now" for immediate consideration!

About us:
Our intent is to provide residents with high quality care and to staff Carmel Manor with qualified, productive employees. Our belief is the quality of operation can be maintained by the combination of religious and lay persons committed to the goals of the Christian Community. In providing Compassionate Care, the Carmelite Sisters and all those persons complementing their ministry are accountable to strive for excellence in performance and adherence to professional and regulatory standards.

We are an Equal Opportunity Employer.

15935