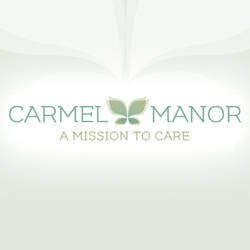 Clinical Liaison
Fort Thomas, KY
Carmel Manor is now hiring a Clinical Liaison.

Under the general direction of the Administrator, you will:
• Market the facility's services to prospective residents, their families and caregivers.
• Guarantee continuity of care for residents transitioning to our facility and have the ability to make informed recommendations by maintaining knowledge of our services and industry developments.
• Promote our services by attending conferences and seminars, cultivating relationships with referral sources, conducting presentations, and providing facility tours.
• Explain our services to the resident and caregivers and discuss palliative and comfort care.

• Minimum of bachelor's degree in nursing required.
• 2+ years work experience in healthcare-related marketing.
• Active clinical license.
• Proficient knowledge of Stark laws.
• Valid driver's license with up-to-date insurance.
• Professional demeanor.
• Must be able to read, write and speak the English language in a legible and
understandable manner.

• Implement marketing plans to achieve sales goals.
• Cultivate relationships with sources to generate repeat referrals.
• Participate in facility's marketing education, ensuring knowledge of their resources and maintaining knowledge of competitor facilities.
• Provide facility tours and conduct presentations for potential referral sources and patient families.
• Attend seminars and conferences to promote facility.
• Collaborate with facility personnel regarding referrals, evaluations, and marketing activities.
• Review physicians' orders and patients' clinical needs and gather clinical information.
• Conduct assessments to establish suitability of prospective admissions.
• Communicate activities and concerns to supervisor.
• Complete required paperwork, managing correspondence and maintaining data in the clinical medical record.
• Oversee MDS process regarding clinical reimbursement related to PDPM payment system.
• Review all MDSs and directs MDS staff in assuring maximum reimbursement potential is captured.
• Attend seminars and conferences regarding CMS updates and changes to rules and regulations of state and federal guidelines.
• Proficient computer skills.
• Excellent communication skills, using diplomacy and discretion, to effectively communicate with all levels of professional and non-professional workers, residents and family members.
• Excellent organizational skills.
• Must possess the ability to deal tactfully with personnel, residents, family members, visitors and government agencies/personnel.
• Must possess sight/hearing senses, or use prosthetics that will enable the sense to function adequately so that requirements of this position can be fully met.
• Must be able to organize multiple projects simultaneously and work well with rigid deadlines.
• Must be able to move intermittently throughout the workday, including sitting, standing, bending and lifting.
• Must be able to function independently, have flexibility, personal integrity and the ability to work effectively with personnel and support agencies.
• Ability to instruct other staff regarding the MDS and any changes to the MDS process.
• May be required to lift or move equipment or charts throughout the workday.
• Willingness to work beyond normal working hours and in other positions temporarily when necessary.
• Must attend education classes as required to maintain current knowledge of MDS functions.

We are an Equal Opportunity Employer.
15313